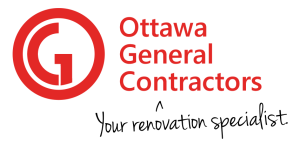 Ottawa General Contractors (OGC) is a premier, full-service home renovation company based in Ottawa, Ontario. Serving the Ottawa community for years, OGC has built a stellar reputation based on trust, quality, and unparalleled customer service. In this article, we delve into the rich history of OGC and explore the wide range of services it offers.
A Deep Dive into OGC's History
OGC's journey began with a vision to provide the residents of Ottawa with top-tier home renovation and construction services. Over the years, OGC has consistently delivered on this promise, leading to steady growth and the creation of hundreds of dream homes in the area.
The company's journey is marked by innovation, adaptation, and a consistent commitment to quality. Even in the face of challenges, such as fluctuating market conditions and changing customer demands, OGC has stood firm, continually improving its service offerings and refining its approach to customer service.
Diverse Services from OGC
OGC's broad spectrum of services is one of the key factors behind its success. Whether you're looking to renovate your home, add an extension, or start a new build from scratch, OGC has got you covered. Let's look at some of the main services they offer.
1. Home Renovation
OGC's home renovation services are unparalleled in the Ottawa region. Their team of experienced and certified professionals ensures each project is completed to the highest standards, on time, and within budget. From kitchen remodels to bathroom renovations, OGC is equipped to transform any part of your home.
2. Home Extensions and Additions
Outgrown your current living space? OGC's home extensions and additions can give you the extra room you need. With careful planning, design, and construction, they can seamlessly integrate new spaces into your existing home.
3. Custom Home Building
If you have a unique vision for your dream home, OGC's custom home building service can make it a reality. Their team works closely with clients to create personalized designs and execute them with precision.
The OGC Promise: Quality and Satisfaction
What truly sets OGC apart from other general contractors is its commitment to customer satisfaction. The company places a strong emphasis on clear communication, ensuring that clients are kept informed throughout the project.
Moreover, OGC stands behind its work. With a comprehensive warranty program, clients can feel secure knowing that their investment is well-protected.
Final Opinion
When it comes to home renovations and construction services in Ottawa, OGC is a name you can trust. Their extensive history, diverse service offerings, and unwavering commitment to quality and customer satisfaction have made them a leader in the industry. For your next home renovation project, consider contacting OGC and experience their superior service first hand.